To Save A Toy
About The Game:
"Imagine being a woodland ranger in search of your captive friend held by the enemy. Here's the catch, you, the enemies and your friend are all TOYS."
"To Save A Toy" is a 3D stealth game that has a linear 3 act structure for gameplay. Our hero "Roy" is an archer. Hence the enemies that he will encounter are much stronger than him, our archer must set a course to save his friend by sneaking in, solving puzzles, and using tools to move forward in each level. More progress will bring more opportunities for the player, yet more challenging environments to overcome.
   The game will have a visual style akin to Disney's Toy Story. Letter blocks, building blocks, cliché toy items will be a large visual component for the game. The aim is to put the player in the shoes of a toy that needs to solve problems using stealth and strategy while giving them a sense of child-like wonder from their surroundings.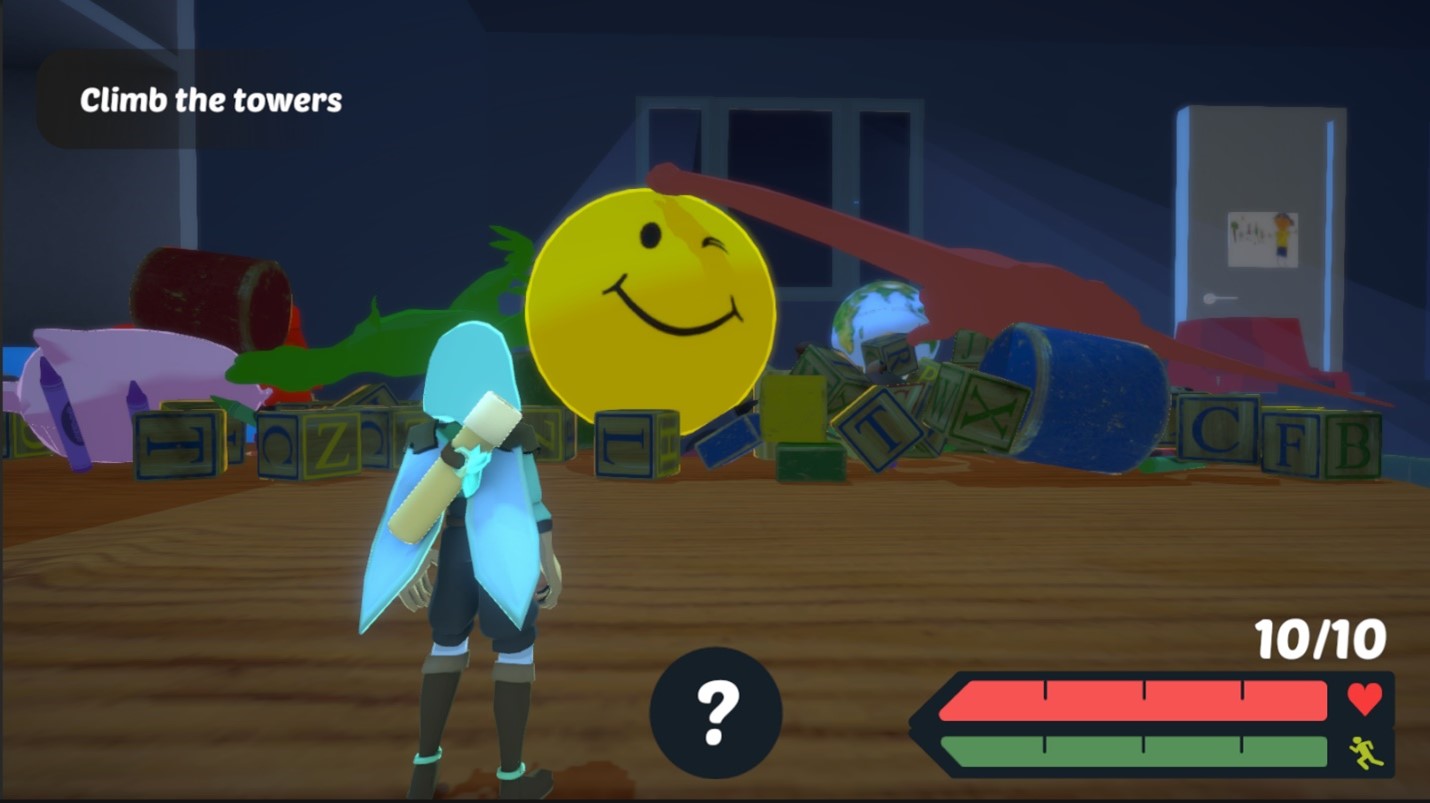 Year: 2021
TEAM MEMBERS:
Doruk Biçgi
Game Designer/Level Designer/Artist/UI Designer /Poster Designer
dorukb@hotmail.com
Mauricio Fernando Castro Velez
Game Designer/Level Designer/UI Designer/Artist/Storyboard Artist
mauricio.castro.velez@gmail.com
Kevin Craig
Programmer
kevin@kcraig.ca
Steven Vezina
Programmer
StevenVezina13@gmail.com
"Ryan" Chin Lun Liang
Artist
sephirothryan@hotmail.com
"Vicky" Li Qi Yiu
Artist
ianwu512@gmail.com