Space Shepherd
About The Game:
The player is a shepherd roaming in space, and it is his/her mission to collect sheep and take them to their destination. However, because the road is long, collecting and building the player's home planet, the Pocket Planet, is an inevitable element of success.

Traveling the universe, the player will encounter other planets besides the player's Pocket Planet, which is a good time to trade, explore and meet new friends.

Synthesizing props, cooking food, collecting materials, obtaining equipment, and earning more money, are all the basis for you to move freely in the universe. It will also make your sheep happy!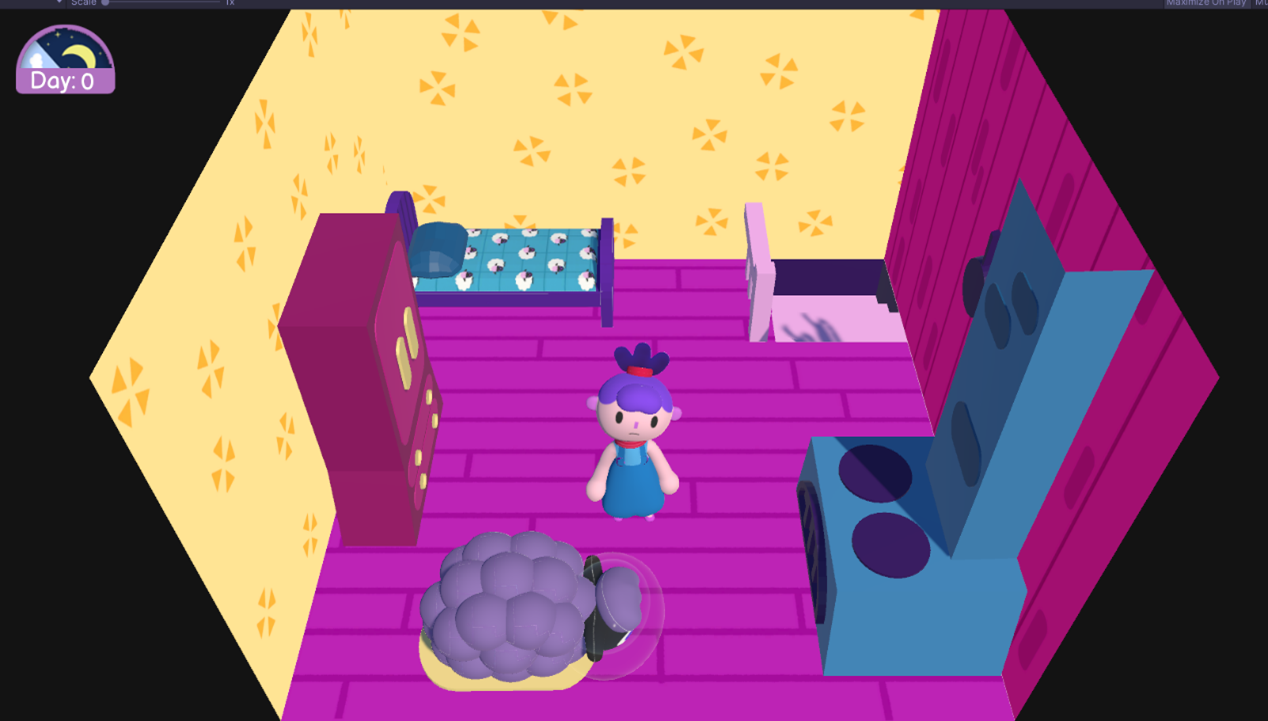 Year: 2021
TEAM MEMBERS:
Matthew Smith
Programmer
matthew.smith121@hotmail.ca
Richard Roberts
Programmer
Robertsrichard65@gmail.com
Xiaolin Liu
World/Level designer, UI designer and Project manager
rylynn1210@gmail.com
Yiming Li
System designer, Map designer and Narrative designer
yiming_li_el@Yahoo.com
Haoshu Shao
Game designer
shaohaoshu1994@gmail.com
Rae Minos
Game Artist, Modeler and Animator
Raeminos@gmail.com