The White of Their Eyes
About The Game:
Your village stands just beyond the edge of a forgotten, forbidden land. Become the chosen one in The Whites of Their Eyes as you venture into the land to uncover its mysteries. With a powerful relic in hand, the Naga Rope, you will make your way through the environment, and defeat the beast that threatens your people.
The Whites of Their Eyes centers around the Naga Rope, a magical relic which the player must use to navigate the environment. Swing and pull your way to the boss. Defeat it to secure the safety of your village.
Be cautious as you explore. You may not be the first to have entered this forbidden land…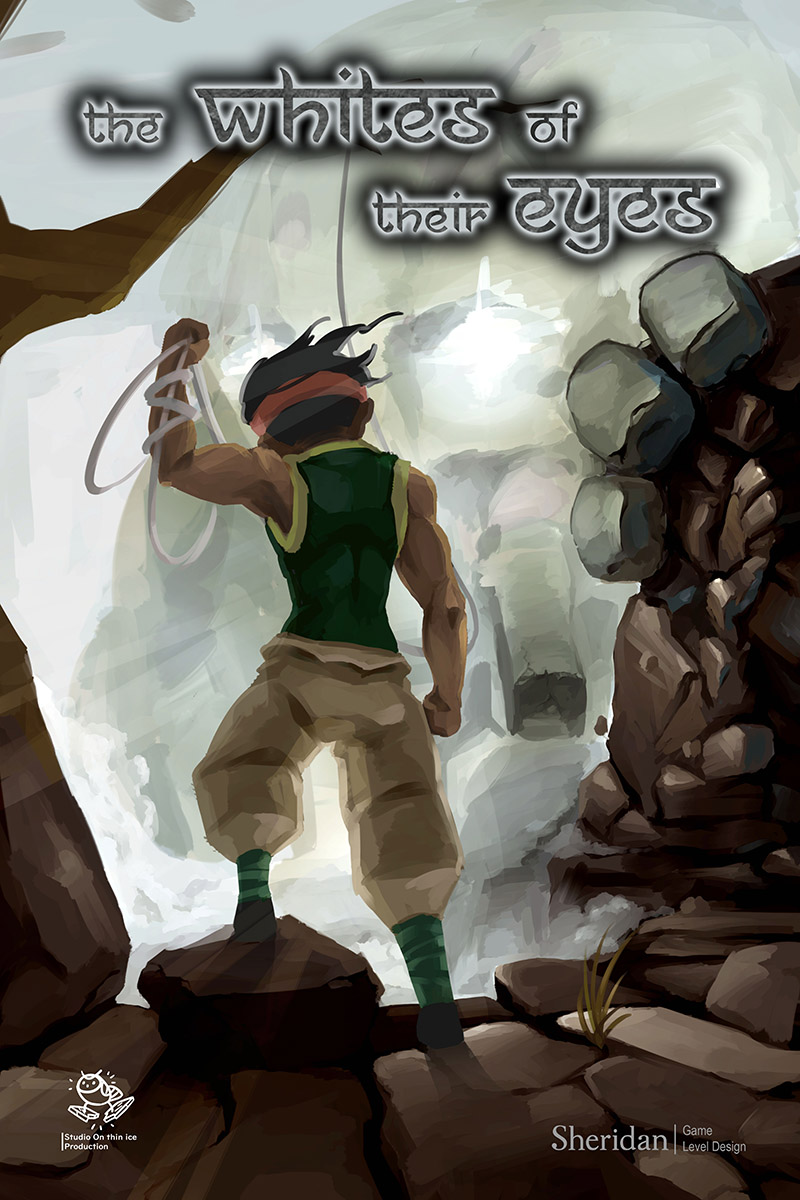 Year: 2020
TEAM MEMBERS:
Jesse Berube – Programmer
jesse.d.berube@gmail.com
Rishi Barnwal – Programmer, Sound Designer, Project Manager
barnwal.rishi@gmail.com
Patric Guo – Level Designer, Environment Artist
chongchong_98@hotmail.com
Nguyen (Win) Truong – Level Designer, Environment Artist
sendittowin@gmail.com
Kelly Hui Hidalgo – Character Artist, Animator
kelly.hui.hidalgo.9@gmail.com
Perrin Lew – Character Artist, Animator
perrin.lew@gmail.com