Haunted House Flipper
About The Game:
Haunted House Flipper is set in late 19th century North America, a time when unprecedented scientific and technological discovery marched alongside superstition, Spiritualism, and pseudoscience.
The game's art style is inspired by ink lithographs and etchings of the late 19th and early 20th century.
In Haunted House Flipper, you take on the role of a fictional real estate agent, and the unexpected recipient of a legacy of haunted and extremely decrepit homes. If you don't fix them up and sell them, you face not only financial ruin but also considerable legal liability. You stand the chance of finally making your fortune, but the spirits inhabiting and trashing your homes definitely have other ideas. If you can just get the houses presentable enough to impress buyers and keep the ghosts from chasing them off, you'll be all set.
Each new level of the game is another haunted house you're trying to sell. You have a few moments before buyers arrive to chase off the ghosts and fix whatever damage they've caused, and once the buyers are touring the home, you have to keep an eye out for any new mischief the ghosts have caused and address it before the buyers see it. The more successful you are at hiding damages and obvious evidence of haunting from buyers, the more profit you'll make.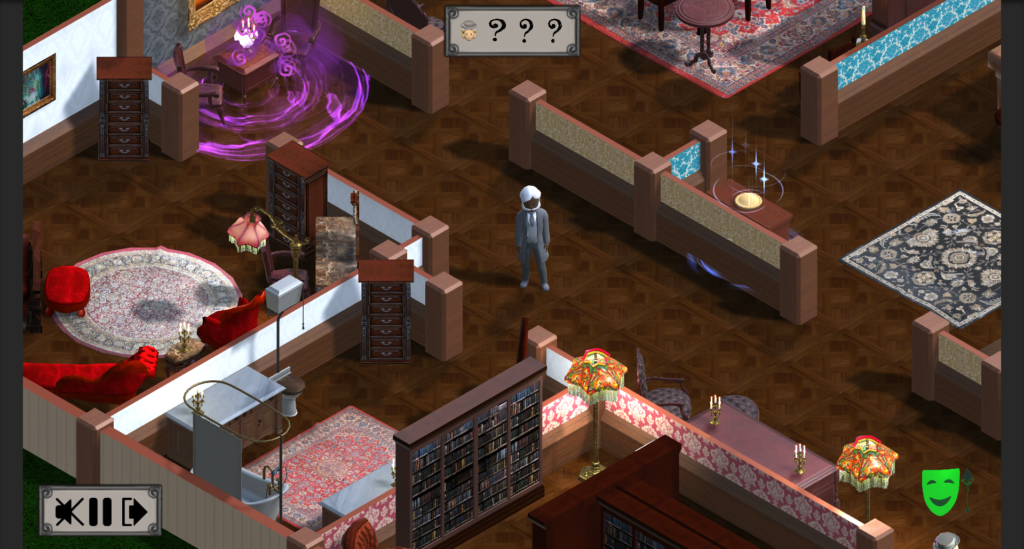 Year: 2019
TEAM MEMBERS:
Matthew Kwiatkowski – Level Designer
Sean Eisenhardt – Level Designer
Reilly Mackay – Artist
Oluwabiyi (Martin) Akinsara – Developer
DL Simpson – Developer