Axe in the Dark
About The Game:
Player vs Player stealth/action game involving two characters trying to defeat the other in a dark room by using a magical Spirit Axe.
Become the Hunter hunting hidden players, and tracking every small hint of your opponents movement allowing you to plan ways to take them down!
Feel the thrill of hiding in dark spaces, but beware when your opponent approaches nearby.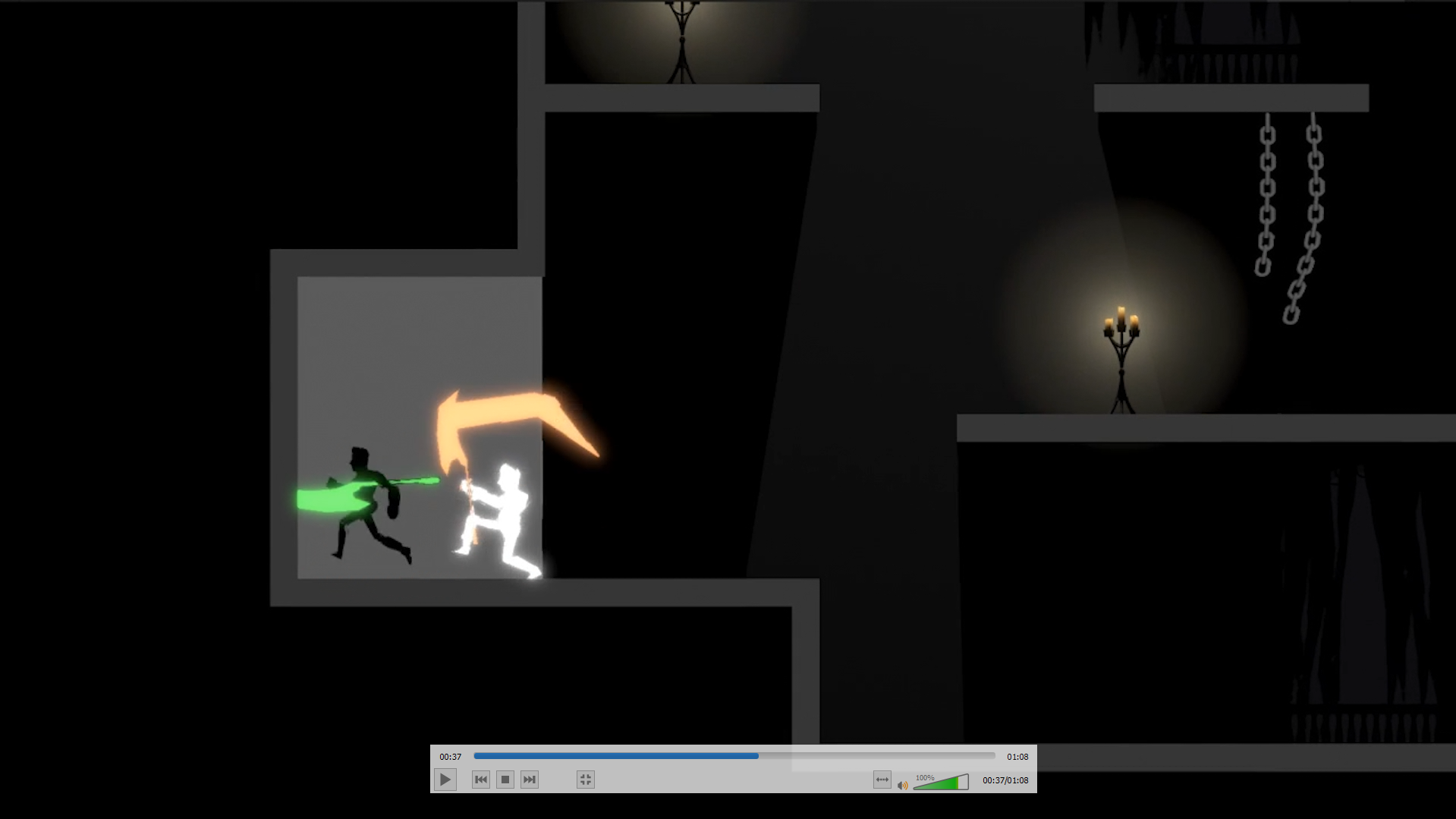 Year: 2019
TEAM MEMBERS:
Sagar – Game / Level Designer
sagarssaha10@gmail.com
Balaji – Game / Level Designer
baaji_1988@yahoo.co.in
Saava – Game Programmer
zinchenk@sheridan.desire2learn.com
Nikhil – Game Programmer
nikhil2310@gmail.com
Suhuan Ji – 2D and Concept Artist
jisuhuan2914@gmail.com